Christmas is just around the corner and that means oodles of quality time with all your family and friends. If you're heading home for the holidays or your sticking around the city, you're bound to be scheduling activities to make the most of this holiday.
Here are some of my favorite ways to spend family and friend time!
 Exchange secret Santa gifts!
Secret Santa is an inexpensive way to do a gift exchange with your friends! Set a limit too so no one gets the short end of the stick. Give three weeks notice for everyone to purchase their presents, then set a date for the gift exchange! Prep for the party by learning to make this delicious hot toddy – it's the perfect cold-day drink!
Ingredients
SERVINGS: MAKES 2
2

tablespoons

honey

1

cup

hot water

6

tablespoons

bourbon or Apple Bourbon (see below for recipe)

2

3×1/2′ strips lemon peel

2

cinnamon sticks
Preparation
Stir honey and water in a 2-cup measuring cup until honey dissolves. Add bourbon (or better yet, Apple Bourbon, in which case you'll use 1 Tbsp. honey). Divide between 2 Toddy glasses. Twist a strip of lemon peel over each drink, then add to glass. Stir each with a cinnamon stick and serve.

To make Apple Bourbon, combine a 750-ml bottle of bourbon, 4 cored, sliced Fuji apples, and 4 cinnamon sticks in a pitcher. Cover; chill for 3 days. Strain and sip of use in recipe above.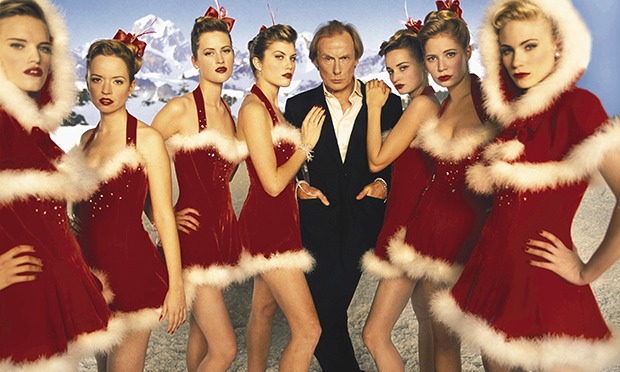 Have a holiday movie marathon
Pop some popcorn, make some cider (maybe throw a little whiskey in it) and pop down on the couch for a holiday movie marathon! Frosty the Snowman is always a classic for the younger folk. For the older crowd – Miracle on 34th Street or Love Actually are always perfect for the a movie night in with girlfriends.
Try out these movies:
Elf
Home Alone
A Christmas Story
Scrooged
Miracle on 34th Street
Love Actually
White Christmas
Planes, Trains and Automobiles
How the Grinch Stole Christmas
Four Christmases
Have a craft session!
Make strings of popcorn for your tree or handmade ornaments. This is a great activity for friends or family of all ages!
Tweet